Our next Meetup will take place on the 16th September at AQL Salem Chapel. We have two great speakers, firstly we have Sriram Rajan from Rackspace, we asked you what you wanted him to talk about and…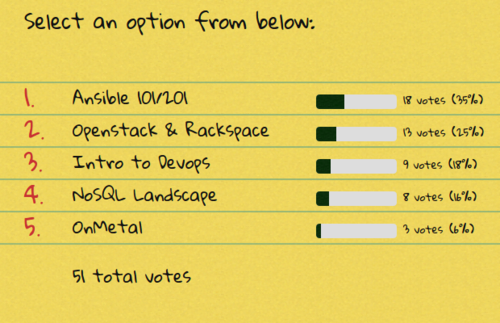 You chose Ansible, big thanks to Sriram for letting us throw it open to a vote so many great topics to choose from.
We also have Gemma Cameron and James Jefferies coming to talk about "What's next for DevOps?" which got a great reaction from Nottingham Tech when they presented it there.
The fun starts at 7pm on Tuesday 16th September 2014 at the part auditorium part server room venue the Salem Chapel, kindly hosted by our friends at AQL
The Salem Bar will be in full swing too (but we are looking for a sponsor so let us know if you want to help out).
Tickets available from eventbrite and meetup.com